Piano Accompaniment Competition
 (no age restriction)
Results
Joint 1st – Ellis Thomas & Edward Leung – £1,050 each donated by past music teachers a Ymddiriedolaeth R. Davy Jones
Finalists – Julia Klimek & Yiwei Ji – £250 each donated by Catrin Hobson
Best performance of the Welsh Song: Yiwei Ji – £100 donated by David and Margaret Thompson
Alys Roberts (soprano), Sara Trickey (violin), Ryan Vaughan Davies (tenor), Richard Craig (flute)
Adjudicators: Simon Phillippo & Harvey Davies – Richard Craig (final only)
Preliminary Stage
16/17 October, 2021 – Theatre, Galeri
13:00 – 16:30 (16.10.2021) & 13:00 – 14:45 (17.10.2021)
Richard Craig (flute) & Ryan Vaughan Thomas (tenor)
Competitors must prepare one work from categories (a) and (b):
Category A: A work for flute and piano chosen from the following three lists:
Francis Poulenc: 'Cantilena' and 'Presto giocoso' (Movements 2 and 3) from the Sonata for flute and piano
Bohuslav Martinů: 'Allegro moderato' (Movement 1) from Sonata No.1, H. 306
Charles-Marie Widor: 'Moderato' and 'Scherzo' (Movements 1 and 2) from Suite Op. 34
Category B: Two songs for tenor and piano chosen from one of the following lists:' 
Clara Schumann: 'Liebst du um Schönheit' 12 No. 4 (D flat major) and 'Die Lorelei' (G minor)
Fanny Mendelssohn: 'Die Mainacht' 9 No. 6 (E flat major) and 'Frühling' Op. 7 No. 3 (F sharp major)
Morfudd Llwyn Owen: 'Gwanwyn' (F major) and Grace Williams: 'Watching the Wheat/Bugeilio'r Gwenith Gwyn' (E major)
If you have difficulty accessing any of the above test pieces please contact the office 01286 685256
Four accompanists will be admitted to the Final Stage.
No entry fee, come down to watch.
Final Stage
18 October 2021 – Theatre, Galeri
14:30 – 16:30
17:00 : Prize Presentation
Alys Roberts (soprano) & Sara Trickey (violin)
Competitors must prepare one work from categories (a), (b), and (c):
Category A: The opening movement from one of the following Piano and Violin Sonatas by Ludwig van Beethoven:
'Allegro vivace' from the Sonata in A major op. 12 No. 2
'Presto' from the Sonata in A minor Op. 23
'Allegro assai' from the Sonata in G major Op. 30 No. 3
 Category B: Two songs for soprano voice and piano chosen from one of the following lists:
Gabriel Fauré: 'Fleur jetée' Op. 39 No. 2 (F minor), and 'En sourdine' Op. 58 No. 2 (G flat major)
Frank Bridge: 'Come to me in my dreams', H. 71 (E flat major) and 'Love went a-riding', H. 114 (G flat major)
Samuel Barber: 'St Ita's Vision' and 'The Heavenly Banquet' from the Hermit Songs Op. 29
Category C: To accompany an unseen Welsh song (scores to be provided to the finalists after the results of the Preliminary Round).
Additional Information for accompanists
Song Keys:
Preliminary Stage: Competitors should prepare the song accompaniments for Tenor/High Voice.
Final Stage: Competitors should prepare the song accompaniments for Soprano/High Voice.
The Piano Festival will provide the singers for this competition and there will be an opportunity for a short rehearsal with the soloist immediately before competing.
For any further information, please contact the Administration Office by email: office@pianofestival.co.uk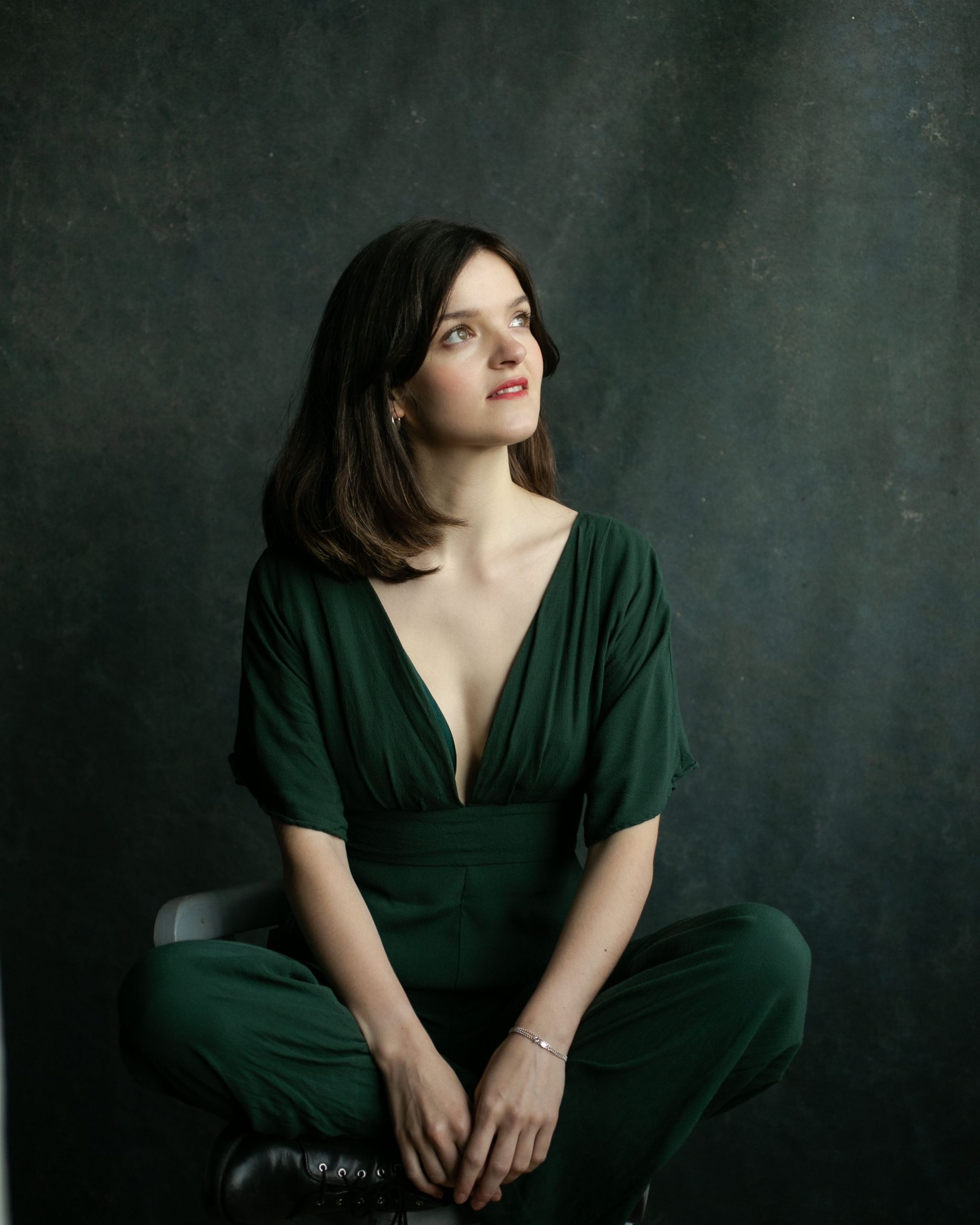 Alys Roberts  (Soprano)
Alys Mererid Roberts
is a Soprano from Rhoslan near Criccieth
. 
Alys was a 
Vice
Chancellor
'
s Scholar for music at Durham University
 and then went on to complete 
an
MA in Vocal Studies at the Royal Academy of Music followed by the Royal Academy
Opera
 programme
.
 She has sung Chocholka and Pep
í
k (
The Cunning Little Vixen
),
Edith (
The Pirates of Penzance
), Annina (
La traviata
), Tweedledee (Will Todd
'
s
Alice
'
s Adventures in Wonderland
), and Tiny Tim / Fan (Will Todd
'
s 
A Christmas
Carol
) at Opera Holland Park, Polly Peachum (
The Beggar
'
s Opera
) and Shepherd
Boy (
Tosca
) at Mid Wales Opera, Yum Yum (
The Mikado
) 
Josephine (
H.M.S.
Pinafore
)
at Charles Court Opera, Adina (
L
'
elisir d
'
amore
) at Opera
'
r Ddraig,
Semichorus (
Pwyll ap Si
ô
n
'
s
Gair ar Gnawd
) and
Muse (Stephen McNeff
'
s
 Hedd
Wyn
) at Welsh National Opera, and covered Slave (
Salome
) at English National Opera.
Besides singing, Alys Mererid Roberts enjoys sewing, 
yoga
, and going for walks with
Raffi, her rescue greyhound.
www.alysmererid.com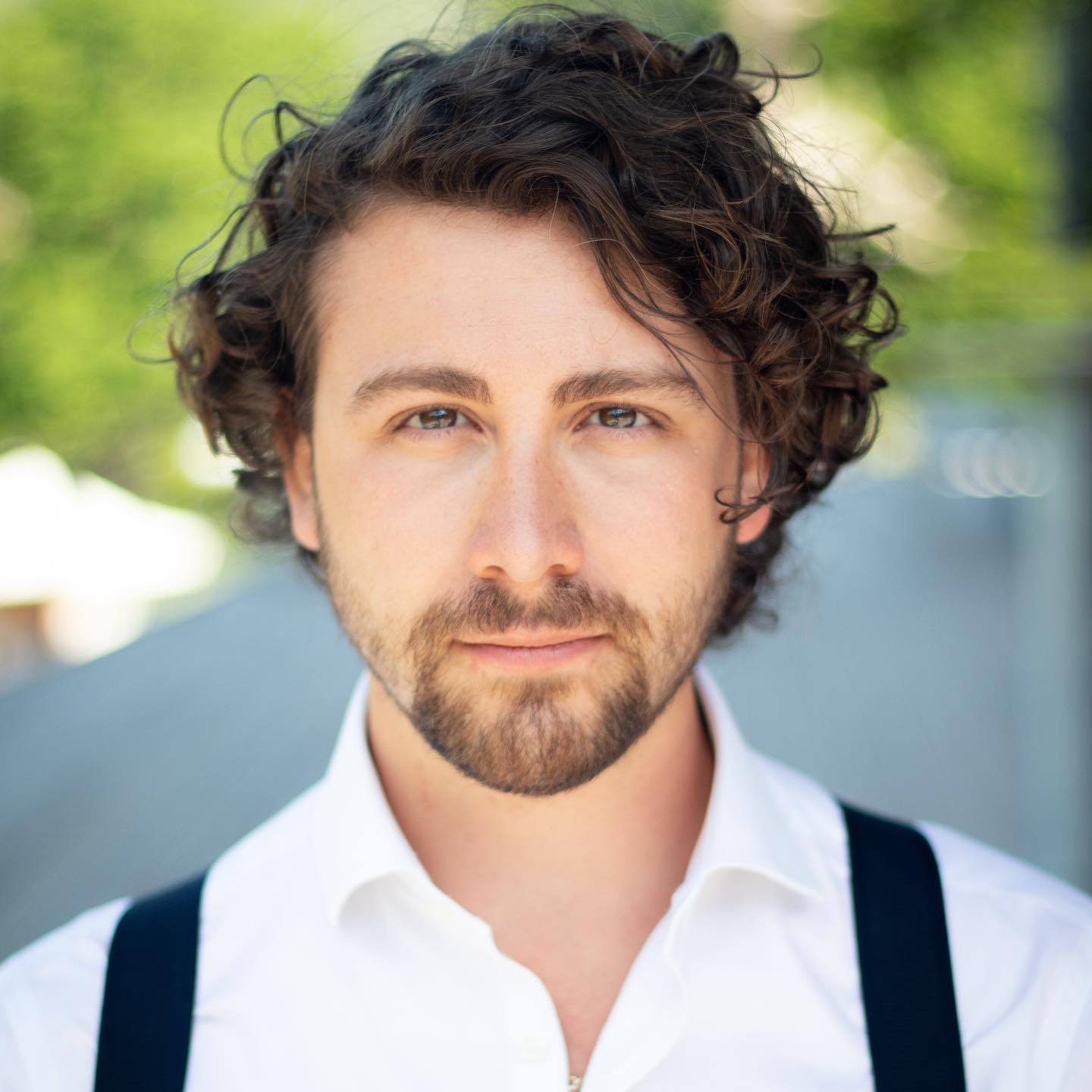 Ryan Vaughan Davies (Tenor)
Welsh tenor Ryan Vaughan Davies currently studies at The Royal Academy of Music's Opera School with professor Susan Waters. At a young age he showed a keen interest in classical music and began to compete nationally in Eisteddfods, achieving great success including winning the Blue Ribband prize in 2019.
Since making his professional Operatic debut as Second Priest in Longborough Festival Opera's production of Die Zauberflöte, Ryan has gone on to work with The Buxton International Festival, The Grange Festival and Garsington Opera. His most recent operatic engagement was  performing Beppe in Pagliacci for Iford Arts. Ryan is currently performing the roles of Torquemada in L'heure Espagnole and Gherardo in Gianni Schicchi.
On the concert platform, he has performed in many of the UK's most renowned venues including The Royal Festival Hall and Royal Albert Hall as well as recent performances at the Minack theatre, Penzance. Ryan is now a member of the Royal Opera House's extra chorus and looks forward to upcoming engagements in Covent Garden.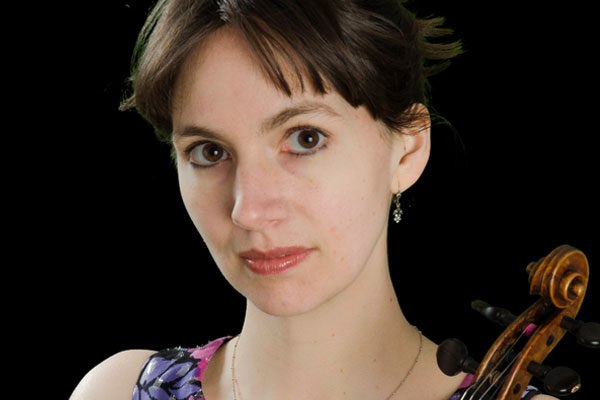 Sara Trickey (Violin)
Sara Trickey enjoys an exciting and diverse career as a solo violinist and chamber musician. Noted for her "fiery and passionate" performances (The Strad) and her "beautifully refined tone" (Musical Opinion), she performs at many of the major UK festivals and venues, including in the Presteigne, Alwyn, Oxford May Music, York, Ashburton and Wye Valley Chamber Music festivals. She plays regularly with pianist Dan Tong with whom she has recorded the Schubert Sonatinas to critical acclaim ("Irresistible!" – Barry Millington). A CD of Fauré and David Matthews has recently been released by Deux-Elles. She also made a world premiere recording of Mathias' violin sonatas with Iwan Llewelyn Jones.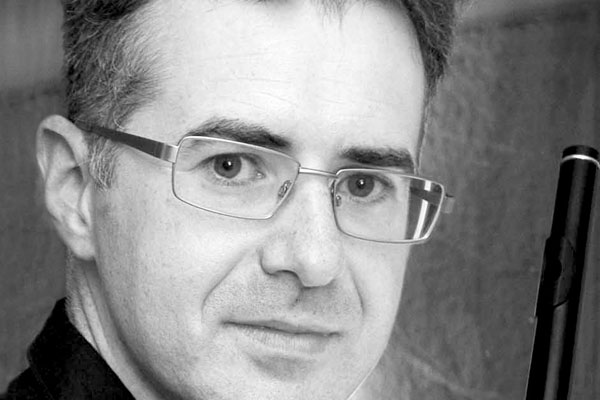 Richard Craig (Flute)
Richard Craig was born in Glasgow and studied flute at the Royal Conservatoire of Scotland with Richard Blake. He continued his studies with Mario Caroli at the. Richard has performed with ensembles such as Musikfabrik and Klangforum Wien, also with groups in the UK such as Explore ensemble, Riot ensemble, Uproar and Octandre. As a recording artist he has released two solo discs (INWARD and VALE) for Metier, and numerous chamber music recordings – the most recent being a portrait disc of composer John Croft's chamber works. Richard was a lecturer and Head of Performance at Bangor University, Wales, from 2015 – 2019. He currently lives in Glasgow, Scotland.
Rules
All competitions are open to pianists of any nationality.
Pianists can only compete in either the Junior or Senior Solo Category. However solo competitors can also compete in the accompanist category but need to pay the relevant application fees for both categories.
The decisions of the jury are final and binding and cannot be challenged. The competition organisers reserve the right not to award prizes or to reduce the number of competitors to appear in the final stage if the standard is not sufficiently high in the opinion of a majority of the members of the jury.
Before the Festival commences, competitors names will be drawn by an independent panel to decide on the order of performance. This order will then be followed at every stage.
Recording for Solo competitions should be a recent unedited film or audio recording, and must be submitted electronically by providing a link for us to download or view the recording on an online file sharing service e.g. WeTransfer, Dropbox, YouTube, etc. (Where relevant please ensure that the correct file sharing permissions have been granted to enable us to view/download the file).
The recording should be accompanied by a letter of recommendation from the competitor's current or most recent teacher. There is no need to submit a recording for the piano accompaniment category however a letter of recommendation must be submitted with the application.
Entries will be accepted from the 1 October 2019.  The deadline for receiving entries and recordings is 6:00pm on 17 January 2021.
Entry fees: Junior Piano Solo Competition: £30; Senior Piano Solo Competition and the Competition for Accompanists: £40. This includes entry to all festival events and concerts apart from John Lill's recital.
75% of the registration fee will be refunded to competitors not admitted to the Preliminary stage of the Junior and Senior Piano Solo Competition.
Competitors selected to progress to the Preliminary stage of the competitions will be informed no later than the 15 July 2021.
If a competitor pulls out of the competition for any reason, registration fees will not be refunded.
Prizes
First Prize: £1500
Second Prize: £600   
Two other finalists: £250 each
Special prize for the best performance of the Welsh Song (Final Round): £100