Piano Day
Saturday, 18 November 2023
School of Music, Bangor University

Come and join in the fun!
A great opportunity for pianists of all ages and abilities to perform in a friendly and positive atmosphere as part of the activities arranged to lead up to the next Wales International Piano Festival to be held in Caernarfon in 2025.
The Piano Day will be held in Bangor University's Music Department on Saturday 18th November from 9.30am. There are a number of classes (solo and duets) and everyone is welcome to take part in as many as they would like, with the emphasis on performing in front of an audience and receiving feedback from the professional pianists. Every pianist who takes part will receive a certificate of participation.
Rather than place performances 1st, 2nd, 3rd etc, the professional pianists will select a certain number of pianists who have made an impression during the day to perform in a concert at 3:30pm.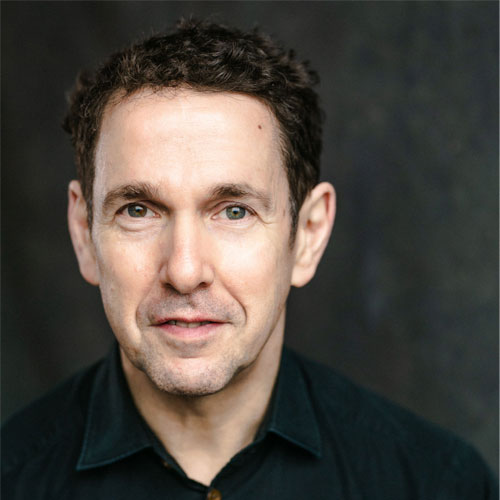 Iwan Llewelyn-Jones
Iwan Llewelyn-Jones has established himself as one of the finest pianists of his generation. He has performed at many of the world's prestigious concert halls including the Wigmore Hall, Leipzig Gewandhaus, Sydney Opera House, and St David's Hall. He has received several accolades, including the Sir Geraint Evans Award in recognition of his significant contribution to Welsh music.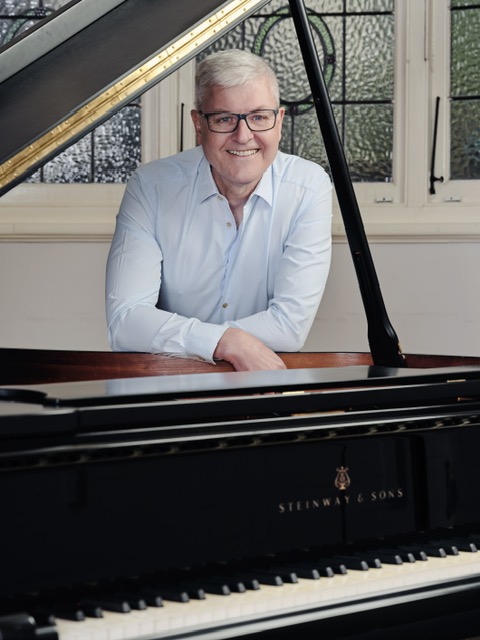 Meurig Thomas
Meurig comes from Llangefni, Ynys Mon. He studied piano with David Smith at the Royal Northern College of Music, Manchester, concurrently completing a BMus honours degree at the University of Sheffield where he was awarded a Petrie Watson Exhibition to further his academic studies at the Universities of Harvard and Princeton in the USA. He holds an MA in Music Education from the University of Reading as well as both the LRAM and ARCM diplomas.
In a varied career in the field of Music Education he has worked as a teacher, BBC producer, Senior University Lecturer and School Inspector. He broadcasts regularly as a pianist and commentator on S4C and Radio Cymru an is much in demand as an adjudicator. His work for ABRSM has taken him to Western Europe, the USA, Singapore, Hong Kong, China, Macau, Thailand, South Korea, Japan, The Philippines, New Zealand, South Africa, India, Dubai, Oman, Barbados, Trinidad and Bermuda. His current work schedule involves being on the staff of the British Georgian Music Academy in Tiblisi and The Jersey Music Academy.
He has served as a BAFTA jury member and directed school ensembles at some of the most prestigious concert venues in the United Kingdom including St David's Hall, Cardiff, St George's Hall, Bristol, and Birmingham Symphony Hall. In 2012, he was elected a fellow of the Royal Society of Arts and he is also an active member of MENSA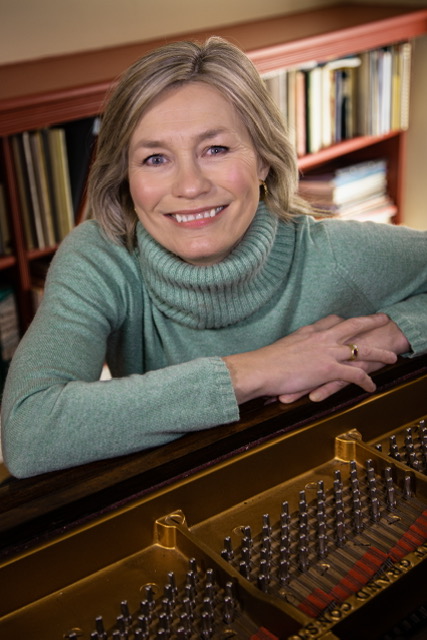 Susie Allan
Pianist Susie Allan is appreciated as one of today's most perceptive accompanists. Her poetry at the keyboard has established her in collaborations with significant voices including Emma Bell, Sophie Daneman, Susan Gritton, Nathan Berg, Rowan Pierce, Jonathan McGovern, Mark Padmore, and Roderick Williams.
Susie is recognised throughout the UK as a guest artist of the major concert societies and prestigious venues including the Wigmore Hall and Purcell Room, and at festivals including the Buxton, Endellion, Oxford Lieder and Three Choirs Festivals. She has made numerous appearances for BBC Radio 3 and for television including Proms Extra, and she played for the 'Schubert Shorts' Channel 4 series with Christopher Maltman and Claron McFadden.
Susie's long-standing musical partnership with Roderick Williams stretches over twenty years. In an exploration of the three Schubert song cycles, a tour of Scwhanengesang, illustrated with poetry readings by Jenny Agutter, took them both sides of the Atlantic from New York City's Park Avenue Armory to the Sam Wanamaker Theatre, London. Of her 2019 appearance at the Chipping Campden Festival John Quinn, of Seen and Heard International, highlighted that "..there is an added something when his recital partner is Susie Allan. There seems to be a special musical chemistry between these two perceptive artists…." In 2022 for the 150th anniversary of Ralph Vaughan Williams' birth the duo performed at The Wigmore Hall, LSO St Luke's, Bath Mozart Fest and Malvern Concert Club. The duo further collaborated in 2023 including for the Shropshire Music Trust.
An impressive discography of song repertoire on the SOMM Recordings label for which Susie has received high praise includes a debut disc, Severn & Somme, with Roderick Williams, noted by BBC Music Magazine as "revelatory". "This present performance features not only beautiful singing but also what I can only describe as rapt piano playing by Susie Allan, with every chord and note perfectly weighted and placed", describes Susie's contribution in Celebrating English Song (2017) which followed. Their third disc released in 2020 explores the songs of Arthur Somervell about which Gramophone magazine commented "Superbly partnered by Susie Allan (whose deft touch and ingratiating tone are a constant source of pleasure)". Susie's next disc released in 2022 for SOMM Recordings is of Stanford's Children's Songs collaborating with mezzo Kitty Whately and baritone Gareth Brynmor John.
Susie has accompanied masterclasses of many luminaries including Sir Thomas Allen, Elly Ameling, Anthony Rolfe Johnson, Elisabeth Söderström and Roger Vignoles and at important musical institutions including the Britten-Pears School. Professor of Accompaniment at the Royal College of Music and Royal Welsh College of Music and Drama she was a former student of the Guildhall School herself. Susie derived much inspiration from her teachers and mentors including Paul Hamburger, Martin Isepp, Graham Johnson and Iain Burnside. She is recipient of the GSMD Accompaniment Prize, the Gerald Moore Award and a Geoffrey Parsons Memorial Award. She recently adjudicated the Royal Birmingham Conservatoire's English Song Prize.
Graded Classes

ABRSM, Trinity Guildhall or London College of Music

Class
Standard (grade)
Requirements
Time limit
1
Pre-Grade 1
Two or three contrasting pieces
2 min
2
1
Two or three contrasting pieces
3 min
3
2&3
Two contrasting pieces
4 min
4
4&5
Two contrasting pieces
5 min
5
6&7
Own choice
6 min
6
8
Own choice
8 min
Period / Style Classes

Class
Class Title
Age
Requirements
Time limit
7
Baroque 1650-1750
Under 18
One or two pieces
6 min
8
Classical
1751-1820
Under 18
One or two pieces
6 min
9
Romantic
1821-1910
Under 18
One or two pieces
6 min
10
20th-21st Century
1911 – present
Under 18
One or two pieces
6 min
11
Jazz, Ragtime & Blues
Under 12
One or two pieces
3 min
12
Jazz, Ragtime & Blues
12-18
One or two pieces
4 min
General Classes

Class

Class Title

Age

Requirements

Time limit

13

12 months or less tuition

10 years & under

One or two pieces

2 min

14

12 months or less tuition

11-17  years

One or two pieces

3 min

15

Adult: Standard up to Grade 5

Over 18

One or two  pieces

5 min

16

Adult: Grade 5+ Standard

Over 18

Two contrasting pieces

7 min

17

Recital

Under 14

Own choice

7 min

18

Recital

14-17 yrs

Own choice

10 min

19

Recital

Over 18

Own choice

12 min
Piano Duets

Class

Class Title

Age
Requirements
Time limit

20

Duet: Teacher & Pupil on 1 piano

Any age

Own choice
Student from beginner
to Grade 3 standard
3 min

21

Duet: 1 Piano

Any age

Own choice
6 min

22

Duet: 2 Piano

Any age

Own choice
6 min
Register to Take Part!
Fee: £8 per person (to participate in up to 3 classes) and then £2 for any additional class(es).

Register here between the 13 October – 31 October 2023. 
Rules and Further Guidance
Pianists from any country are welcome to take part in the Piano Day.
Pianists must be within the relevant age for the class on the day that the Piano Day is held. 
For the £8 registration fee pianists can take part in up to 3 classes (provided they are within the age limits), and then £2 for every additional competition.
In the graded classes, (classes 2-6) the pieces may be from the ABRSM, Trinity Guildhall or London College of Music syllabus of any year. In the case of class number 1 (pre-grade 1) any pieces that are of pre-grade 1 standard may be performed. We are aware that some pianists are in between grades at present and might be learning other pieces before moving on to the next grade. In this case their tutor should assess which graded class is closest to the level of those pieces.

The same piece(s) may be performed in more than one class.

Duets – Only one member needs to register (and pay) but there will be space to enter the name of the other member of the duo on the registration form.
The decisions of the professional pianists are final and cannot be challenged.
Make sure you keep within the stated time limit.
After the deadline the organisers will draw up a timetable considering which classes each pianist is taking part in. The aim is for the pianists to sit in for as much of their class as possible in order to support and learn from each other. At the end of each class the judges will give verbal feedback before moving on to the next class.
If a pianist pulls out for any reason after registration, the registration fee will not be refunded.
This project is part-funded by the UK government through the UK Shared Prosperity Fund.